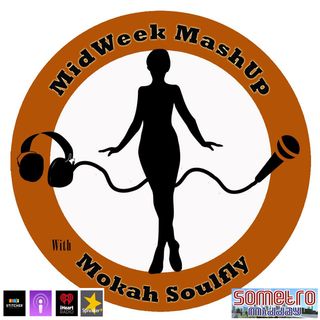 Midweek Mashup hosted by @MokahSoulFly
Midweek Mashup hosted by Mokah Soulfly is one of the premier shows on the acclaimed SoMetro Midday radio block from 11a - 1p cst Tue-Wed-Thur on SoMetro Radio.

Raptivist, Songstress, Entrepreneur, Mother, Lover, Partner and Floater Mokah SoulFly is the host of Midweek Mashup. Hot topics, interviews and great content from experts like Satori from #SocialWerk make Midweek Mashup a must listen weekly. Check out previous episodes because the content is always relevant and timely.